The Double Axe Stack Attack Is Back Jack so don't gimme no flak you domesticated bovid Himalayan yak
BEWARE ALL POSERS. We have a new friend. Her name is Sulynn. She plays an SG and she's ready to crack some fuckin skulls with it onstage with us. What the fuck else do you need to know?!? What else matters in this world?!? Well, let's hear from the axe-slinger herself:
"Hey everyone! I'm Sulynn. I'll be responsible for adding long hair head banging and stage left guitar riffage at Propagandhi shows from here on out. I'm from Tampa, Florida where I spend my days drinking lots of coffee, nerding out on the guitar for hours, running my own business teaching guitar, and squeezing in sweaty yoga sessions when I can. I feel beyond stoked to get to play with a group of guys who have influenced my playing and taste for a very long time. It's gonna be a rad time, and I hope to get to share the experience with you all. Let's rage!"
That's what the fuck i'm talking about! Stay tuned for more info and shows coming down the pike! Yes, let's RAGE!!
(cue Def Leppard's "Foolin" except singing "Ah, S-S-S-Sulynn"…also, big ups to everyone who sent in a guitar audition over the past few months…holy moly there are a lot of good players out there!)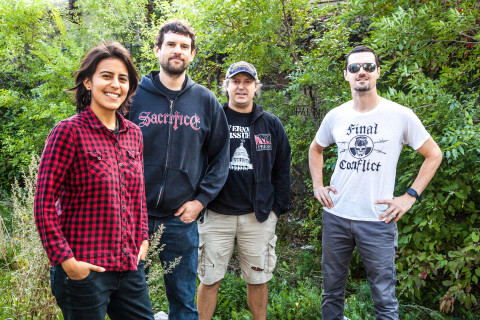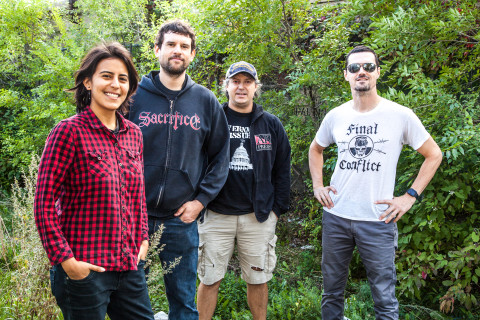 (pic by Greg Gallinger!)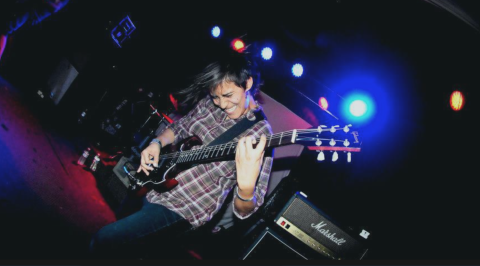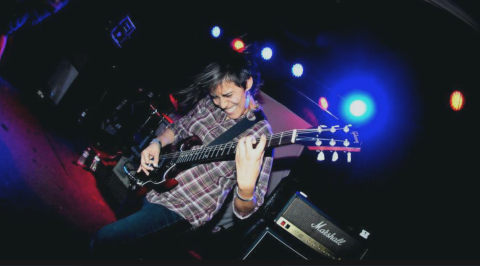 (pic by Nicole Kibert)
Posted by Jesus H. Chris on September 30th, 2015 in Band News